Courses
Business Essentials Series
Introductory Small Business Courses
Business Essentials Series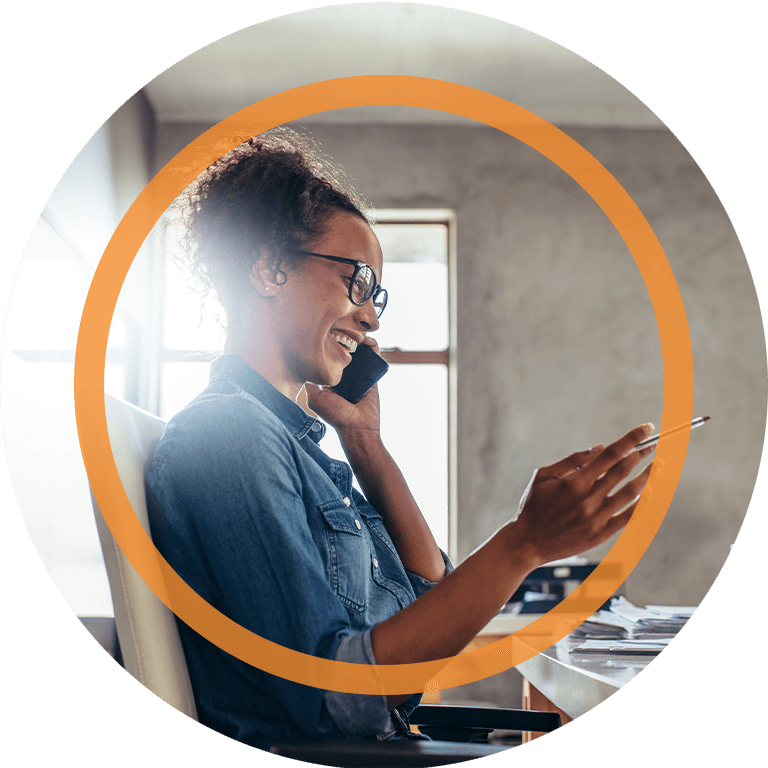 Whether you are eagerly starting out your business or are looking to learn something new, our Business Essentials Series is the perfect way to jump-start your results.
This series is more than just a small taste test of our programs. There's a lot more to bite into! You'll leave these courses feeling inspired and ready to use your new skills and tools immediately, achieving the goals you set out to hit. You'll learn about communication styles, how you can be a more motivating and inspiring leader, and how you can make a more profound impact on your small business.
The Business Essential Series is also perfect for your core management team. Even if you, as an owner, have grasped the essentials, give your team a better understanding of the organization, providing a strong foundation for their continued success. As a result, your organization will become more powerful, working together to achieve what's possible!
"Coaching with Joseph has been really rewarding. His style and method are very effective, helping me to refocus my energies and complete some major goals in my busy life."
"Joseph Hastreiter has done a remarkable job helping me better understand the finances of my business…. A great teacher and the entire staff at EWH is so helpful and friendly."
"Everything from bookwork to taxes to business coaching are very valuable services for anyone. Highly recommend looking into EWH to see how they can help you."
"Working with Joseph for DISC training has been a great source of understanding and knowledge for our entire team at Gabor Design Build. I would recommend [this] training plan to any growing business."
"Joseph did a great job with making real life examples, getting the audience involved, and allowing the concepts to resonate with our company… Thank you, Joseph!"
"[EWH University] understand[s] small businesses inside and out and would be a great resource to any growing company."
"The biggest impact on our business growth has come from Joseph and his EWH University series. The business essentials and business mastery courses are outstanding for anyone getting started or looking for ways to better their business… We could not have done it without the help and expertise of Joseph and the EWH team."
Influence Growth Through Small Business Training & Education
Our Business Essentials Series Courses
Cash Flow Bootcamp Parts 1 & 2: Cash Flow    & Sales & Profitability Essentials 
A workshop designed specifically for business owners and managers, we will walk you through how to implement a numbers-based strategy and how to read your financial statements, while learning how to increase your cash flow by setting sales and profitability goa
Cash Flow Bootcamp: Part 3:                      Growth Essentials  
If you have the entrepreneurial bug to grow, this workshop is for you. We'll help you find healthy ways to reflect on your past and set goals for your future in this growth-focused workshop! It's time to scale with this motivating workshop from EWH.
Succession Planning
Looking to understand more about succession planning and designing your exit strategy? This fun, fast-paced session will teach you the essential principles and strategies of succession planning.
Tax Essentials
This session is designed to help the small business owner understand basic concepts relating to taxes, and tax saving strategies available to taxpayers and business owners. We'll also outline key tax laws and how they impact your organization.
Business Bootcamp  Part 1: Sales Essentials
We'll focus on three key topics that will change the way you look at sales forever. After this workshop, you will find the joy, passion, and the true fun of selling with your new-found skills and perspective on the ins and outs of Sales!
Business Bootcamp  Part 2: Leadership Essentials
Learn about leadership and communication styles needed in business. We'll discuss how to recognize your own leadership style, identify other styles, and how to adapt to customers, employees, and prospects to be a more effective leader and communicator.
Business Bootcamp  Part 3: Team & Hiring Essentials
Finding qualified talent is very difficult in the current job market. Learn the basic tools and essentials needed to help create better communication, grow relationships, and form a stronger bond with your team and clients, attracting and retaining the very best!
Bundle and Save!
If you plan to work through the entire series, we offer a package price that includes all 7 Essentials Series courses:
Cash Flow Essentials
Leadership Essentials
Tax Essentials
Growth Essentials
Succession Planning
Sales Essentials
Team & Hiring Essentials
Small Business Courses in the Milwaukee Area
Register for Our Upcoming Live Event Business Courses!
Schedule your complimentary Strategy Session today!